Sponsored by:
---
There is an ongoing issue with statistics/graphs in Google Postmaster (https://postmaster.google.com). But don't get nervous if your account is not displaying updated statistics post June 13, 2019.
Because this is something happening with all senders no matter what quantity they're sending from 100 to 100,000 emails, this could be because of a temporary bug with Google's Postmaster platform.
Good news in this situation is that this bug is not effecting email deliverability towards Google servers.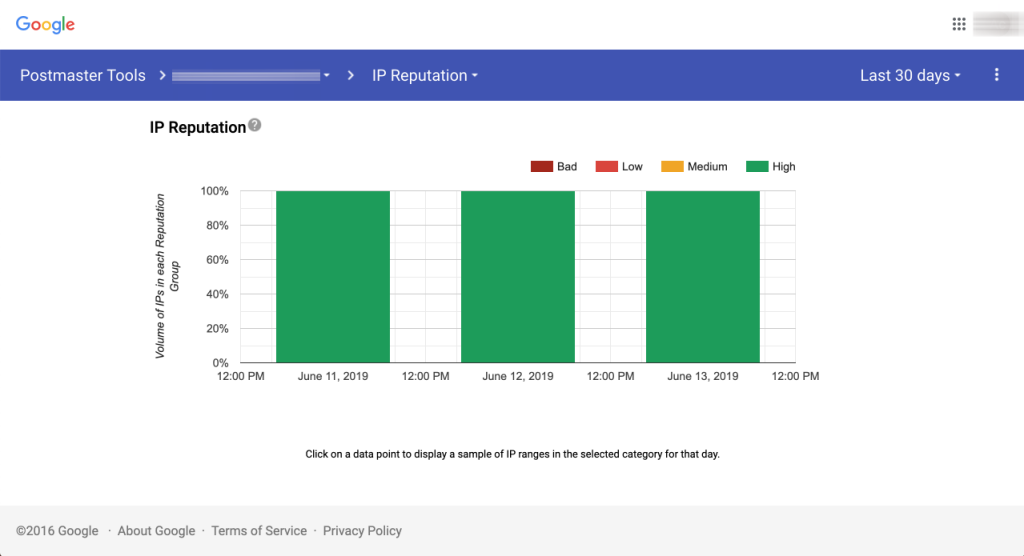 For reference: https://support.google.com/mail/thread/8269452, https://support.google.com/mail/thread/8571292, https://support.google.com/mail/thread/8421770
---
Sponsored by: