Sponsored by:
---
Don't worry, if you see that your reputation is suddenly dropped when you believe sending activity remained same for all month or week and no big changes were made.
Because over the months it is observed that once every month for all senders reputation falls to the lowest marks "bad" or "low" directly from "high" in Google's Postmaster Tools (https://postmaster.google.com). In conversation with Google team, we received no confirmed answer for this activity. So this seems to be a bug or something else related to their algorithm.
What you have to do?
Nothing, as reputation comes to its normal stage within few days. So you continue to send the way you used to!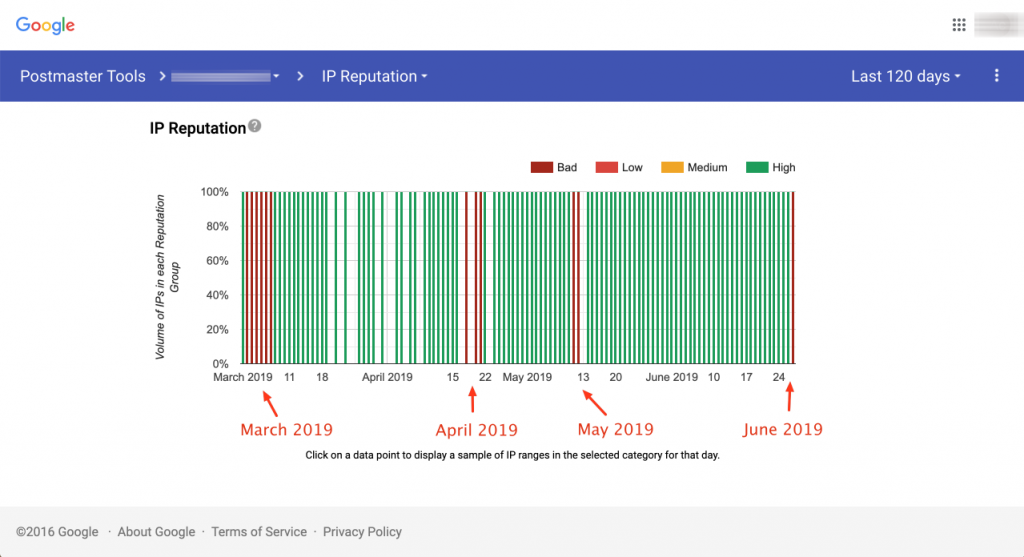 ---
Sponsored by: